14 Nov10: Richard Shackleford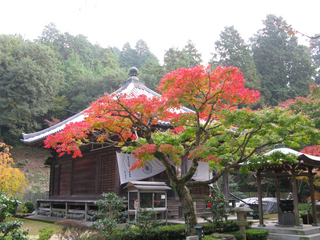 It is morning light
What does a Henro carry?
It is quite heavy
The air moving wet
We climb the invisible steps
Up! We disappear.
Green and light mixing
It makes infinite colors
Gifts for eyes and soul
"Daijobu?" they ask.
I am slow but I breath fast.
"Now, I am living."
The leaves glow red air
A voice sings of the searching
The bell is sour tone
"It is time to go."
I do not understand why.
Daishi had no watch.
They are only steps
Like the colors before them
They are each a gift
~Richard Shackleford
-->