14May2011: Irina Kaitar
A Reflection by Irina Maria Kaitar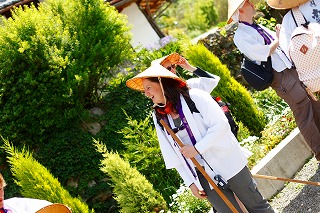 "...walking walking... further and further... thinking, wondering...reflecting
grass and concrete, tractors and birds, water lilies and escaping snakes...
inside and outside, tradition and modernity...
noise and silence, us and everyone else...
everything coexists and we are the link between everything...
we just need to stop and observe, contemplate and feel the beautiful world around us!"
All that and much more is what this Henro experience has offered me!
Thank you for such an opportunity! Looking forward for the next one!


-->