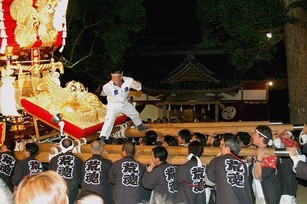 It was that time of year again--time for the Autumn
Festival.

I live in a rural part of
Kanonji, away from the main downtown area.
The district is called Furukawa-Cho.
In Kanonji, a lot of the districts near the city center will have their
festival on the same day, later in the month of October.